Save the date for St. Barnabas' Annual Meeting on Sunday, January 26 at noon in the Parish Hall! Bring something to share and join us for a pot-luck lunch and conversation as we celebrate 2019, elect new vestry and convention delegates and look ahead to the coming year.
At our Annual Meeting each year we elect 1/3 of our Vestry members as well as electing members to fill any unexpired terms. After much thoughtful discernment, the 2019 Vestry nominates Will Nickum (currently filling an unexpired term), Angie Bickerton and Kirk Eichenberger as the slate of candidates to be elected to three-year terms. Their bios are listed below.
For more information, contact Cera at 206/842-5601 or cera@stbbi.org
Angie Bickerton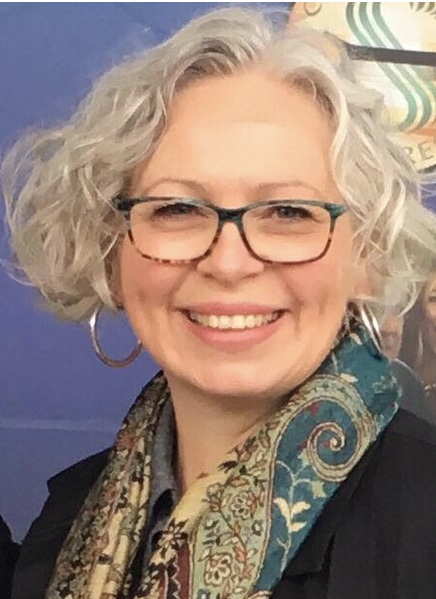 Angie Bickerton was born on Bainbridge Island and has always lived in Western Washington. She has been married to Ralph Bickerton for 25 years and they are the parents of a 21 and a 16 year old. She works with seniors at Madrona House and leads water exercise classes at the Aquatics Center. She enjoys making things and learning things and is always in the middle of both a knitting project and a book. She was a caretaker for several loved ones at the end of their lives and is particularly interested in improving the quality of life for others during this critical time.
Angie attended a Catholic grade school and as a teen was baptized into the Presbyterian church but never truly felt at home until she slipped into an 8:00 service at St. Barnabas one morning six years ago and began educating herself about the Episcopal church. She loves the rhythm of the liturgical year, the Book of Common Prayer, the wonderful music, and the fact that the church is traditional yet progressive. She especially loves the people at Saint Barnabas. Being a part of Saint Barnabas has been a source of great comfort, inspiration, and spiritual growth for her.
Angie serves as an usher and bread baker and looks forward to the honor of serving further.
---
Kirk Eichenberger
My wife, Peggy and I joined St Barnabas in 2016 when we moved to Bainbridge Island from Harbor Springs, Michigan. We moved here to be closer to our children (and grandchildren) who had relocated to the Seattle area. I am now enjoying retirement, having previously worked as a forester for the US Forest Service. I like traveling, playing with our grandchildren, and hiking on the island and in the mountains. I've taken up knitting again and am also hoping to get back into shape to do some competitive masters swimming.
I was raised in the Methodist Church in a small town in northern Indiana. I didn't really get to know the Episcopal Church well until after Peggy and I were married. We were married in an Episcopal Church at Purdue University where we met, but I didn't actually join until after we had children and decided that we should be attending church as a family. I grew to love the liturgy, the music and the theology of our church.
In my career we moved around the country quite a bit; living in the Midwest, the South and on the West Coast. And, wherever we went we'd find an Episcopal Church to become actively involved with, sometimes a few blocks away and sometimes as far as 25 miles. We've been in a small mission church in the Sierra Nevada mountains (boasting 35 members, including children) and in at least two very large urban churches in Marietta, Georgia and Milwaukee, Wisconsin. I've now been an Episcopalian for about 40 years. My journey has given me the opportunity to serve in a number of parishes in capacities such as warden, vestry member, treasurer, choir member, lay reader, altar guild.
We are excited to be here at St Barnabas where we have found a church community that we want to be a part of and have grown to love.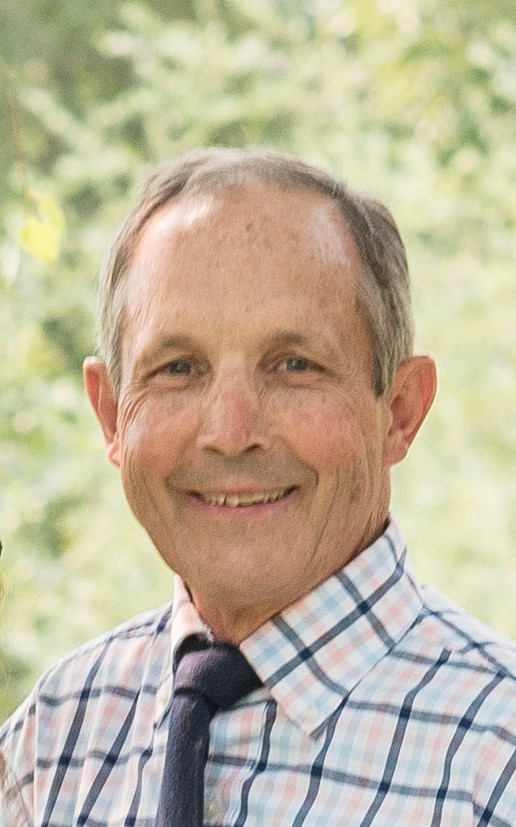 Will Nickum was born and raised on Bainbridge Island, youngest son of George and Bettie Nickum. His parents were active in St. Barnabas while raising Will and his siblings: George on the Vestry and Bettie on the Altar Guild. Will served as an acolyte for a number of years through middle school, even attending at the wedding of of current parishioners Tom and Karen Beierle. He attended high school in Vermont and one year of college in New Hampshire, then finished college at the University of Washington. Will moved back to Bainbridge in 1977 after an abbreviated first marriage, and met his current wife Cathy in 1982 on the soccer fields of Battle Point park. Cathy & Will were married that same year, bought property in the middle of the island, built a home, and are still in residence there. They have two grown children: Stefan, who lives in Vermont, and Josie who lives with her husband Ian Meyer in Anacortes.
Bettie and George passed away many years ago. Will's siblings are all older, but alive and well. Nick and his wife Peg are island residents, oldest sister Melanie and husband Frederick live in Poulsbo, sister Susan and partner Margaret are longtime residents of Victoria, BC, and sister Betsy lives in Orange, CA.
Cathy's father Bob Stevenson is still living at 95, and resides in an assisted-living facility in Seattle. Her mother Mary died last May at the age of 99!. Bob's age-related needs occupy Cathy (and Will) a good deal these days, and St. Barnabas provides a welcome source of spiritual support.
Will majored in Oceanography and Fisheries at the UW, and worked on the establishment of the first fish farm at Fort Ward with Gerry Dennon (Anne Dennon's late husband). After a few years of working in the fish business, Will went to work in his father's marine engineering firm as a drafter, and ultimately found a career as a naval architect in that field. He retired a few years back, which enabled him to finish most of the house projects that called to him, but is currently back working for his former employer on a part-time basis. This arrangement allows him the opportunity to help tend to the St. Barnabas Interium, plus work with Cathy on plans to develop a small lot in Port Townsend.