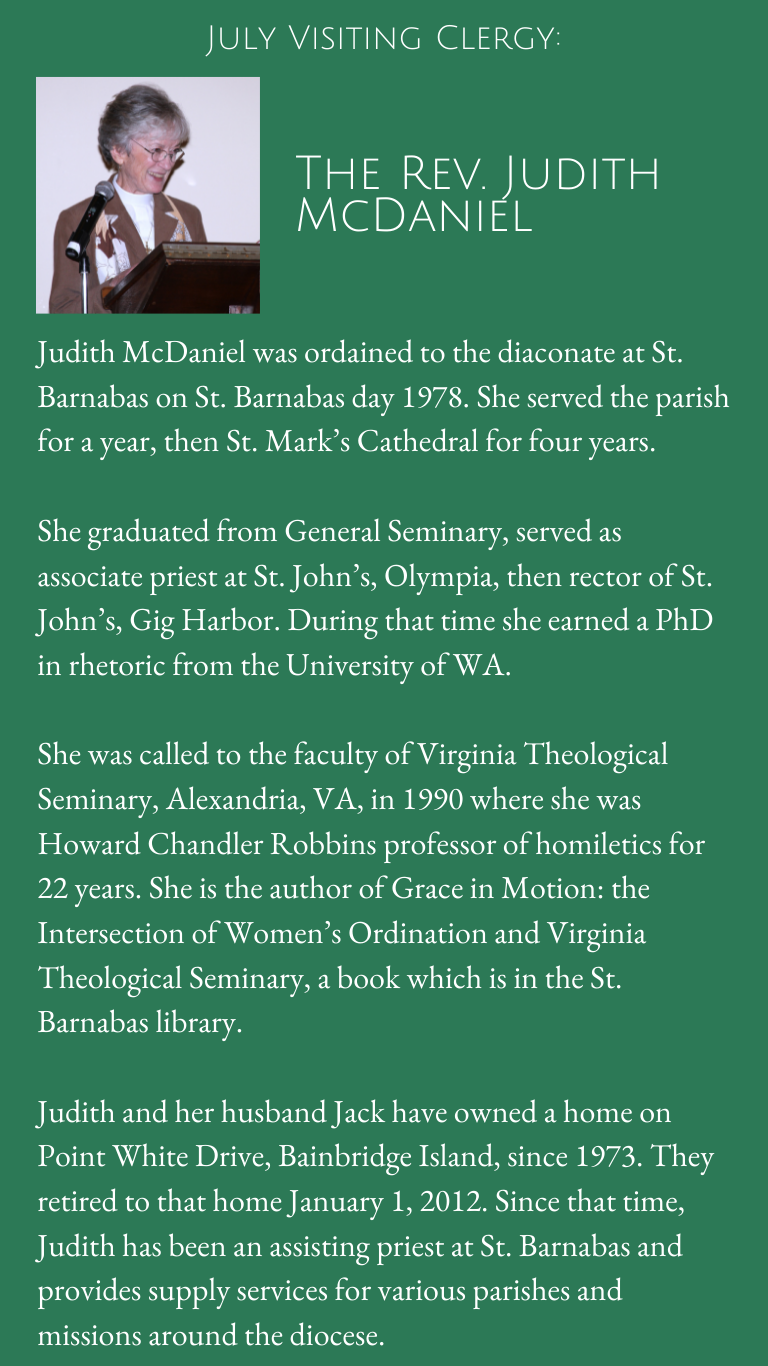 About Our Sabbatical
This summer while Rev. Karen journeys—among other places and purposes—to Hawaii to engage in the stories and spirituality of her childhood, the parish will have a parallel opportunity to enjoy a sabbatical. We will spend those four months (May-August) exploring our Bainbridge Island stories: our journey leading to a richer, deeper understanding of and relationship with ourselves, our parish, our neighbors, and the greater community.
In May we will dig into the parish archives and our own memories, visiting the history of St. Barnabas, reminding us of our parish's colorful past. A trip to the Bainbridge Island Historical Museum's new exhibit will immerse us in our Island history. We're also planning a pickle ball clinic. Woohoo!
The Japanese-American story before, during, and after WWII will be featured in June. Highlights include a program by city councilman Clarence Moriwaki, past president of the BI Japanese American Community, and a tour of the Japanese American Exclusion Memorial led by survivor Lilly Kitamoto Kodama. 
July will feature the Bainbridge Indipino/Filipino-American Community with Gina Corpuz presenting the documentary "Honor Thy Mother."
In August we will learn about the Suquamish Tribe and their history and present life in the area and on the Island.  
Other opportunities will be suggested each month, including gestures of friendship in the form of community service, as well as books, documentaries, hikes, and family fun activities. 
Keep your eye on the Friday newsletter for a detailed calendar and ways to sign up for activities.
When Rev. Karen returns, we will share our "Sabbatical Stories!"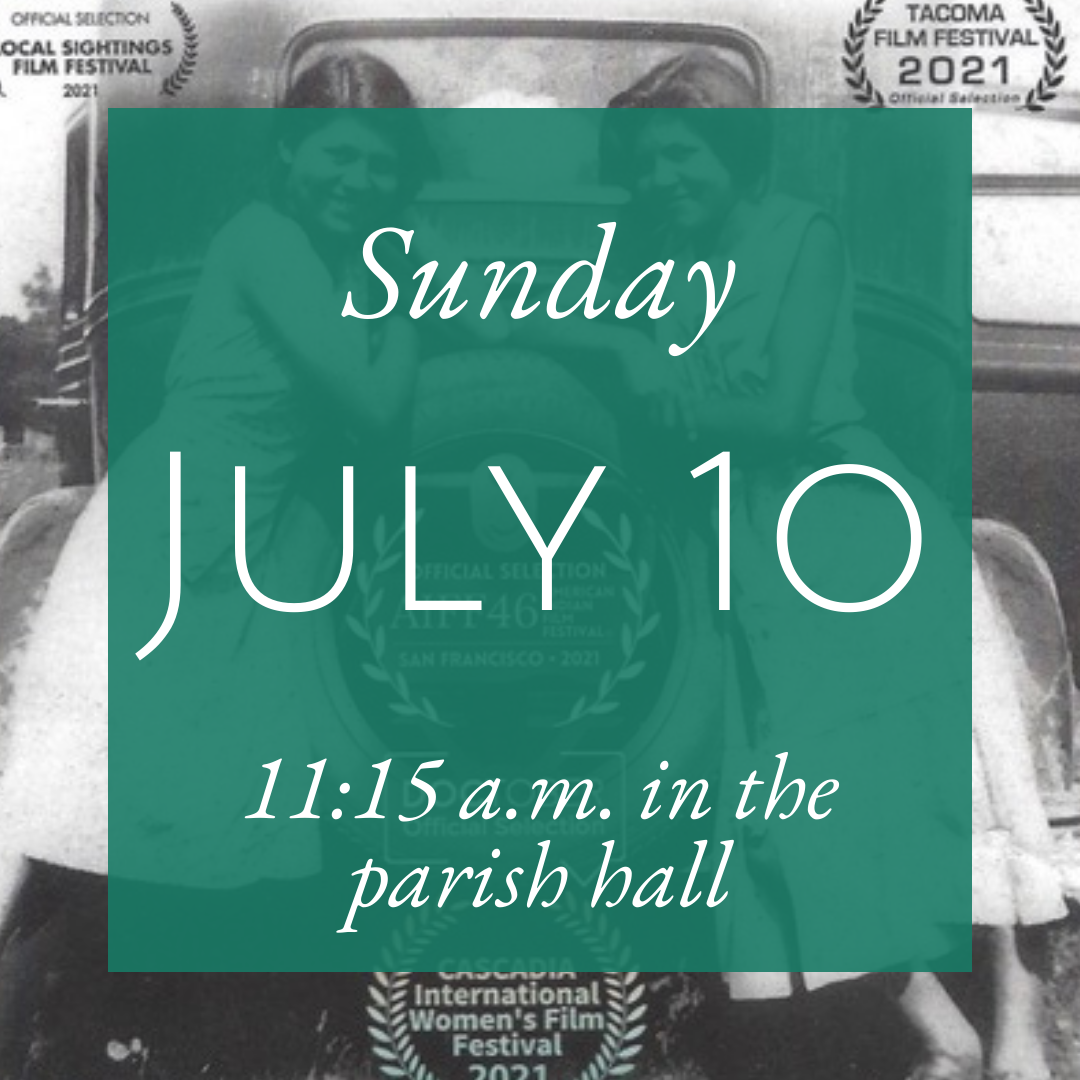 Meet Gina Corpuz, native member of the Indipino community on Bainbridge Island and producer of the "Honor thy Mother" documentary. Completed in 2019, Honor thy Mother tells the story of the Indigenous women of the Squamish nation who came from Canada to work in berry fields here, where they met and married Filipino farmers. They identify their families as "Indipino"—a community unique to Bainbridge Island. After we view the video, Gina will share her own story and answer questions. 
Gina is the daughter of Anacleto Corpuz from the Philippines and Evelyn Williams, Squamish Nation, BC, Canada. Her father was one of the founders of the Filipino American Community of Bainbridge Island. She grew up on a 20-acre raspberry farm with her five sisters, on New Brooklyn Road. She is a graduate of Bainbridge High School and holds a master's degree in education, curriculum and instruction from the University of Washington. Her volunteer work with the BISD includes chairing the Multicultural Advisory Council and co-developing the Indian Education Program. Her higher education work experience includes teaching students and administering programs for Evergreen State College, Northern Arizona University, and Northwest Indian College. She is one of the founders of a new nonprofit organization, the Indipinos of Bainbridge Island and Vicinity, whose mission is to develop and provide educational resources about the history and culture of Filipinos and Indigenous people to schools and museums. Gina is the executive producer of Honor Thy Mother: the Untold Story of Aboriginal Women and their Indipino Children.