Contemplation is a change in consciousness.  It brings us to see the big picture. . .. to see beyond our own boundaries, beyond our own denominations, beyond even our own doctrines and dogmas and institutional self-interest, straight into the face of a mothering God from whose womb has come all the life that is. (Joan Chittister)
Christian Contemplative Ministries at St. Barnabas is about diving deep into the Heart of Divine Reality.  Everyone has the capacity to engage in contemplation and grow deeper in their relationship with the Cosmic Christ.  "You are made both of and for contemplation.  It is the secret longing of your being. . . . It is in the wilderness of your heart that you discover a reality beyond every religious form.  (Beverly Lanzetta)
We invite you to learn how to live into the non-dual Reality of Divine Love. This ability is developed through conscious, intentional practice that we engage in together and follow individually when we are apart. Our practices engage heart, mind and body – the three centers of knowing for human beings.
Opportunities to practice and develop in Contemplative Wisdom include:
CENTERING PRAYER: Practice of the Heart and Body
Centering Prayer formally meets at 7:30 am every Tuesday in the silence of our homes, following a format that is sent out on Sundays to those who are interested in learning or continuing their practice. The format may be used at any time during the week and includes a recorded chant, directions for a body prayer, time for silence, and a reading with Commentary. 
---
BOOK STUDY:  Practice of the Mind
For ongoing learning, we meet on monthly occasions after group practice of centering prayer  throughout the year to read and discuss a book that leads us further in our practice of the Contemplative Wisdom Way of Being.
---
Fall Book Study
The New Man
 by Maurice Nicoll
Led by The Rev. Patricia Rome Robertson,
Assisting Priest for Contemplative Ministry
St. Barnabas Episcopal Church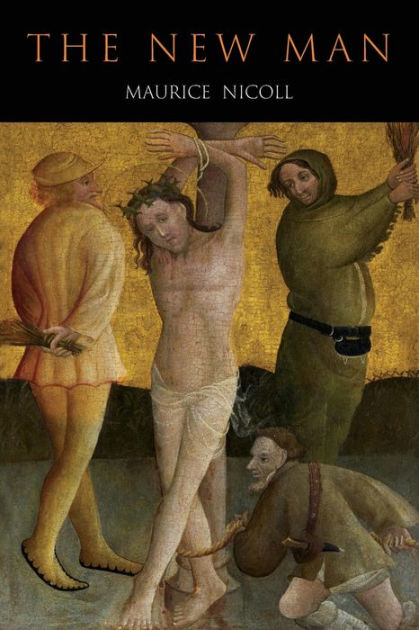 "ALL sacred writings contain an outer and an inner meaning. Behind the literal words lies another range of meaning, another form of knowledge. According to an old−age tradition, Man once was in touch with this inner knowledge and inner meaning. There are many stories in the Old Testament which convey another knowledge, a meaning quite different from the literal sense of the words. The story of the Ark, the story of Pharaoh's butler and baker, the story of the Tower of Babel, the story of Jacob and Esau and the mess of pottage, and many others, contain an inner psychological meaning far removed from their literal level of meaning. And in the Gospels the parable is used in a similar way."
 –from the Preface.  
The New Man
 is an effort to elaborate the Gospels in light of this inner truth, in order to guide us along the necessary journey we must undertake to avoid violence and self-destruction. Originally published in 1950, with the exception of some language (man includes both masculine and feminine in his day) this book is as contemporary as ever. Nicoll's approach to human and spiritual development follows the understandings of humanity as taught by G.I Gurdjieff and applies those to the Gospels. His approach challenges us to go deeper than ever before when encountering the teachings and life of Jesus. Prepare to be transformed in your own understanding!
Book Study
 meets on ZOOM at 10 am. on the following Tuesdays (ZOOM room opens at 9:45 am. and we conclude at 11 am.):
October 6 – Chapters 1 and 2
October 20 – Chapters 3 and 4
November 3 – Chapters 5 and 6
November 17 – Chapters 7 and 8
December 1 – Chapters 9 and 10
December 15 – Chapters 11 and 12, Appendix
This class includes notes and questions for reflection received prior to meetings. Please register with Patricia Robertson – 
revprome@hotmail.com
 and you will receive notes as well as the ZOOM information and connection. Feel free to contact her with any questions you may have, or for help in using ZOOM. (Hint: It's VERY easy!)
---
WISDOM RETREAT DAYS: Practice of Heart, Body and Mind together
Based on the teachings of Cynthia Bourgeault, as provided in her book, The Wisdom Way of Knowing, we gather on a Saturday for special teaching, practice of Centering Prayer, chanting, and mindful work together. These gatherings have proven to be invaluable in the ongoing work of Contemplative Practice.
Next Wisdom Day is TBD
---
From The Rev. Patricia Rome Robertson — BIO
I am so grateful to the Rector of St. Barnabas Church for inviting me to focus on the spiritual work that has meant so much to me for many years. I've been a regular practitioner of Contemplative Wisdom since 1998 when Thomas Keating came to the parish where I was serving for a weekend of teaching and practice of Centering Prayer. That practice, along with engagement of Wisdom School teachings with Cynthia Bourgeault, started me on the road of learning about the transformation that spiritual practice brings about in individuals and communities and yes, I believe, the world. This is important work, developing and awakening of the spiritual heart and body awareness that is embedded in all human beings but often lies dormant. Please feel free to email me at revprome@hotmail.com with questions about this ministry. Join us for a deepening of your life in Christ!
Patricia provides a periodic blog entitled "Along the Way".  You can access and subscribe here.