Contemplation is a change in consciousness.  It brings us to see the big picture. . .. to see beyond our own boundaries, beyond our own denominations, beyond even our own doctrines and dogmas and institutional self-interest, straight into the face of a mothering God from whose womb has come all the life that is. (Joan Chittister)
Christian Contemplative Ministries at St. Barnabas is about diving deep into the Heart of Divine Reality.  Everyone has the capacity to engage in contemplation and grow deeper in their relationship with the Cosmic Christ.  "You are made both of and for contemplation.  It is the secret longing of your being. . . . It is in the wilderness of your heart that you discover a reality beyond every religious form.  (Beverly Lanzetta)
We invite you to learn how to live into the non-dual Reality of Divine Love. This ability is developed through conscious, intentional practice that we engage in together and follow individually when we are apart. Our practices engage heart, mind and body – the three centers of knowing for human beings.
Opportunities to practice and develop in Contemplative Wisdom include:
---
Imaginal Wisdom School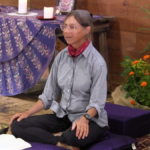 In 2020, Cynthia Bourgeault released her new book, The Eye of the Heart, in which she delves into the meaning of the Imaginal realm and its implications for our purpose as human beings. She further expanded her teaching in a Wisdom School in North Carolina. That event was recorded and is now available for individual and group use. A Wisdom School incorporates time for meditation, chanting, teaching and practical work designed to transform our very being and presence.
Whether you have read the book or not, you are invited to participate in a 6 month program as a group of folks who want to delve further into Imaginal teachings and learn how to participate in the present realms that Jesus called heaven and earth.
Each participant will need to register for the online school and the group will meet once a month beginning September 25 under my direction as a long time student of Cynthia Bourgeault. For more information and a taste of what's possible, see https://wisdomwayofknowing.org/resource-directory/imaginal-wisdom-school-ecourse-with-cynthia-bourgeault/. We will be adapting this program for our own use and I will provide guidance on how to engage the curriculum over the course of each month, September through February.
Please indicate your Intention to Participate to me (revprome@hotmail.com) and you will receive a schedule of meetings along with answers to any questions you may have. There is a cost involved in subscribing to the Wisdom School. Partial Scholarships for this program are readily available through a special fund for Contemplative Ministry at St. Barnabas. Feel free to inquire.
---
Contemplative Wisdom Lenten Study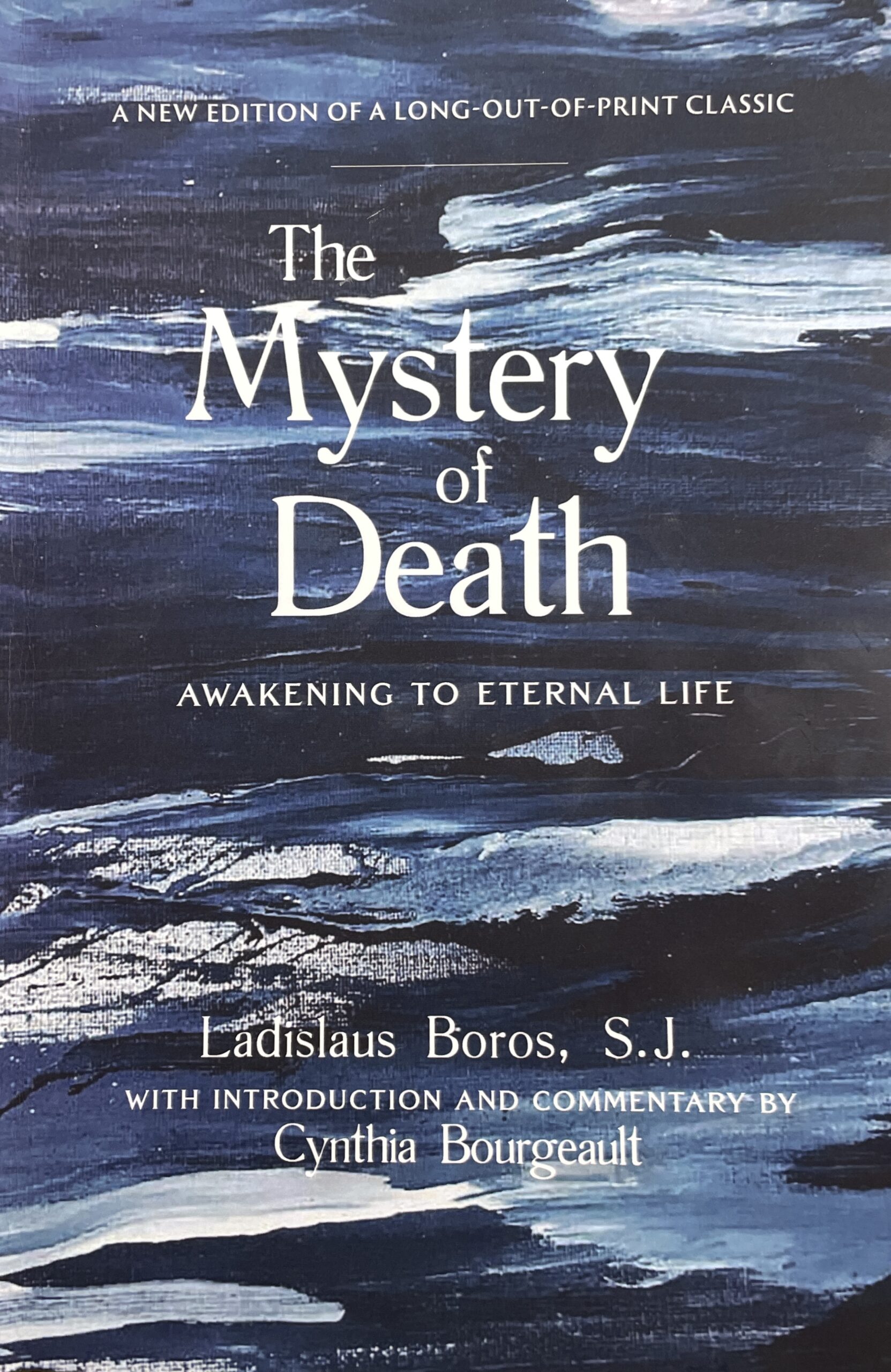 The Mystery of Death by Ladislaus Boros, S.J.
Join the Contemplative Wisdom group to contemplate and study The Mystery of Death for the Lent/Easter season.
Our time together includes practices from Mystical Courage by Cynthia Bourgeault. Each participant will receive a weekly email with a short reflection on what we are reading together.
In person meetings will happen on the first Saturday of each month through June. While most Saturdays will be in the morning, we will begin with a longer Wisdom Day on March 5.
Schedule:
March 5: 9:30 am– 3:00 pm. Concluding our engagement with the Imaginal Wisdom School curriculum, Lunch and introduction to The Mystery of Death after lunch.*
April 2: 9:30 – Noon. Section I – The Methodological Postulates for an Analysis of Death
May 7: 9:30 – Noon. Section II -The Philosophical Basis for the Hypothesis of a Final Decision
June 11: 9:30 – Noon. Section III – Theological Discussion**
*This first meeting concludes study that has been occurring since October 2021. New participants will be introduced to ongoing practice and meet those who have been meeting together prior to beginning the afternoon study.
**Note: This is the second Saturday of June because of another engagement by the convenor.
Registration is required. To sign up for this study and/or ask questions:
Contact Patricia Robertson (revprome@hotmail.com)
---
CENTERING PRAYER: Practice of the Heart and Body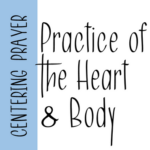 Centering Prayer will begin in-person sittings on September 14th at 9:00 am in the church, and continue each Tuesday morning at 9. We follow a format that is emailed on Sundays to those interested in learning or continuing their practice. The format may be used at any time during the week and includes a recorded chant, directions for a body prayer, time for silence, and a reading with commentary.
A friendly reminder that face coverings must be worn at all times while in the St Barnabas buildings. Please give space and try to maintain the 6 feet distance guide. Thank you!
Interested? Contact Gigi Norwine, gigi.norwine@yahoo.com
---

A Labyrinth has been installed and blessed on the grounds of St. Barnabas, adjacent to the lower patio next to the parish hall (also called the Close), and is available for walking meditation at your convenience.  There will be group opportunities for learning and walking provided periodically.  Check here for any upcoming events.
---
Contemplative Eucharist
TBA
---
From The Rev. Patricia Rome Robertson — BIO
I am so grateful to the Rector of St. Barnabas Church for inviting me to focus on the spiritual work that has meant so much to me for many years. I've been a regular practitioner of Contemplative Wisdom since 1998 when Thomas Keating came to the parish where I was serving for a weekend of teaching and practice of Centering Prayer. That practice, along with engagement of Wisdom School teachings with Cynthia Bourgeault, started me on the road of learning about the transformation that spiritual practice brings about in individuals and communities and yes, I believe, the world. This is important work, developing and awakening of the spiritual heart and body awareness that is embedded in all human beings but often lies dormant. Please feel free to email me at revprome@hotmail.com with questions about this ministry. Join us for a deepening of your life in Christ!
Patricia provides a periodic blog entitled "Along the Way".  You can access and subscribe here.