With a team of clergy, parishioners, and staff, Saint Barnabas is offering engaging online and in person worship! Below you will see our weekly services, as well as learn new ways to connect with Saint Barnabas virtually. If you know what you are looking for, please use the quick links below!
For any general questions, please contact our parish administrator, Cera Rodriguez, cera@stbbi.org

For questions about pastoral care, baptisms, or burials contact The Reverend Karen Haig, revkaren@stbbi.org
Do you know exactly what you are looking for?
Explore the list of quick links related to worship at St Barnabas:
---

Join our mailing list!
The best way to stay connected is to join our mailing list, where an email will arrive at 6am the morning of worship, offering the links and service leaflet. If you don't use email, or have questions or concerns, please contact our parish administrator, cera@stbbi.org
---

In Person and Live Streamed Sunday Worship
Every Sunday morning we invite you to worship in person or online at St Barnabas! For those who wish to come to an in person service, simply come to the close for an outdoor (in the parish hall if the weather calls for it) service.  St Barnabas is also continuing to stream services via Facebook Live. Every Sunday morning an email will arrive in your inbox with a link invite and a PDF of the service leaflet. Looking for children's programming? Tell me about Kid's Sundays, programming for the children of Saint Barnabas
---

Compline at 9pm on Monday, Wednesday & Friday 
These offices celebrate the awareness that each of us who pray is a part of the Body of Christ. So we are taken over the threshold from daytime to evening, not in a mood of self-centered spirituality, but as representatives of humanity, acknowledging our creaturehood before God. Join our mailing list and receive access to our Compline services in your inbox.Read a little more about Compline at Saint Barnabas 
---

Are you curious about Centering Prayer? In-person 
Centering Prayer 
resumed on
 September 14th and 
continues each week
 on Tuesday mornings at 9am. 
 All are welcome and no experience with Centering Prayer is needed.
---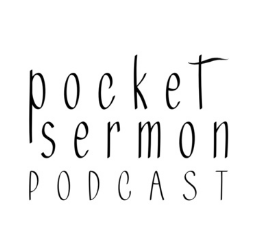 Pocket Sermon Podcast
Listen to sermons from St Barnabas at home, on a walk, or wherever you wish! Click here to visit our podcast page, and listen on whatever platform you prefer your podcasts on!