STEWARDSHIP CAMPAIGN 2017
Thank you for supporting our ministries.
Welcome
Dear Friends in Christ, thank you for visiting the website of St. Barnabas Episcopal Church, Bainbridge Island, Washington. We are a diverse and vibrant faith community celebrating over 60 years of ministry to and with the people of Bainbridge Island. Our children, youth and adults have a passion for worship, outreach, fellowship and Christian formation, and our doors are open to all people, no matter where you are on your journey of faith. We invite you to visit us on Sunday morning. You will find that through the Holy Eucharist you are included in the fellowship of God's family. We believe that God has called us to be Read More...
Upcoming Events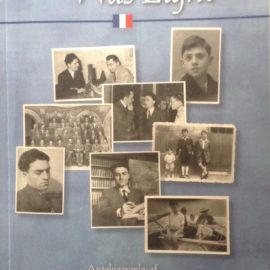 This fall, please consider joining our Contemplative Book Group which will be reading "And There Was Light," an autobiography of Jacques Lusseyran, It tells the story of a French man who became blind at age 8 and... Read More
St. Barnabas welcomes Darlene Franz to lead a Wisdom Teaching Day on Saturday, November 12 entitled "Wake Up – Preparing for Advent." Darlene has been composing chants and facilitating mindful singing workshops since 2006 and will focus on... Read More
Contact
St. Barnabas Episcopal Church
1187 Wyatt Way NW Bainbridge Island WA 98110
(206) 842-5601