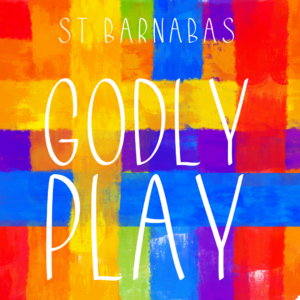 We start on September 19th!
The volunteers of our Godly Play program would like to welcome the children of St. Barnabas to the Godly Play program on Sunday, September 19th at 10:15 AM.  We are asking you to bring the children a few minutes before church starts so that we can begin promptly at 10:30 and so that you can attend church. We will be meeting in the Godly Play room on the second floor of the church. Please bring the children to the library and we will greet them and take them into the classroom. We will bring the children to you during communion of the service so that you may have communion as a family.
The volunteers are looking forward to once again spending time with your children in person in the church building. If you have any questions, please contact Sue Thompkins at 
susan.thompkins@gmail.com
 or 828-230-9328.